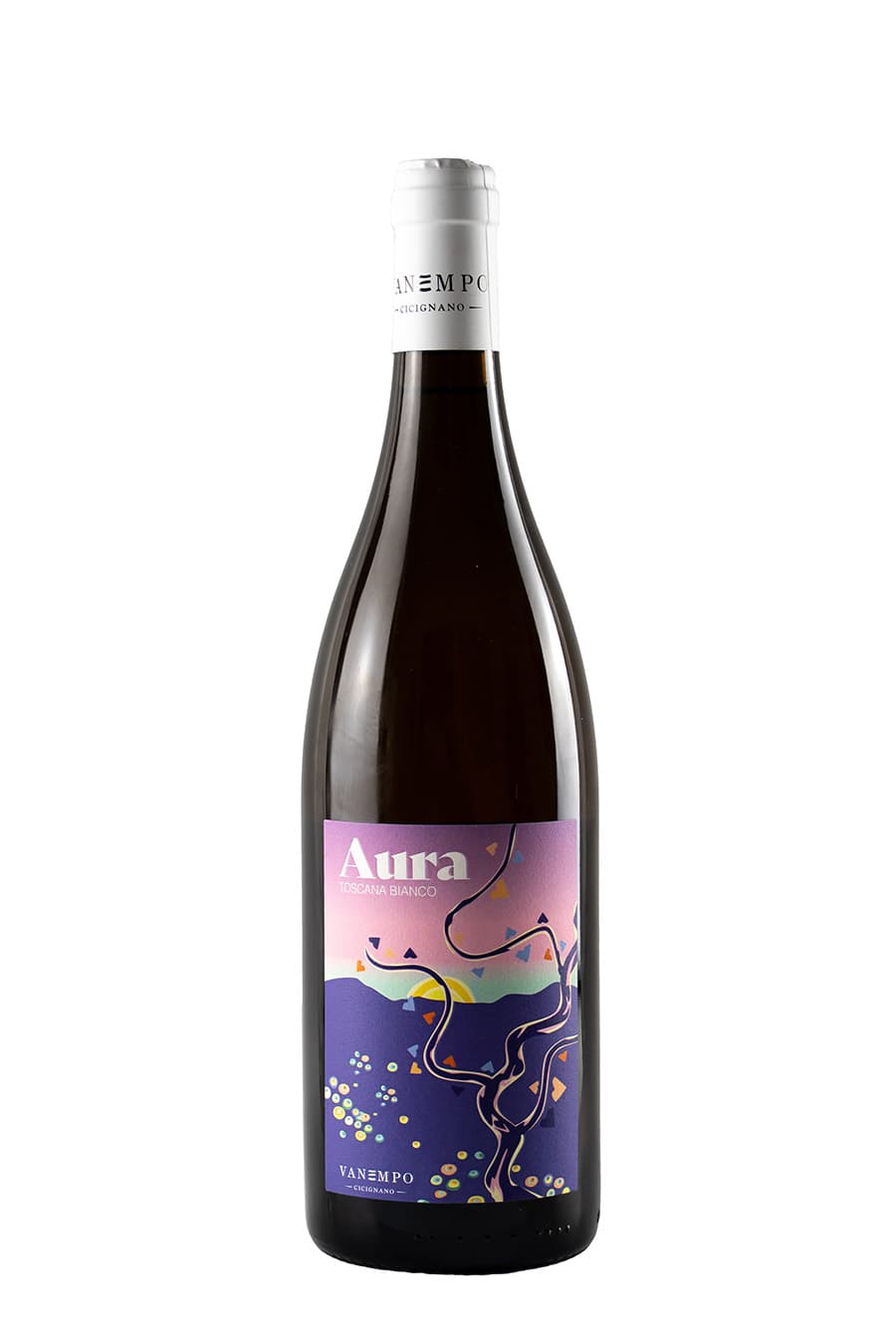 Aura
A golden wine remembered by its body and its aromas and its structure. A Tuscan White in its greatest tradition: maceration.
Grapes: San Colombano 45% Trebbiano 35% Malvasia Bianca 20%.
Vinification: Steel vats own yeasts with periodic pumping over.
Refinement: 6 months in the bottle (unfiltered).

Pairings: Aged and blue cheeses, fried foods, meats with a strong flavor (roe deer and lamb), stewed cod.

Serving temperature: tasting about 12 ° C, it is advisable not to reduce the temperature too much, the wine tends to intensify the color and then regain its natural tone as it warms up.

It is advisable to open the bottle 30 minutes before enjoying it.

Tax included.
Shipping
calculated at checkout.